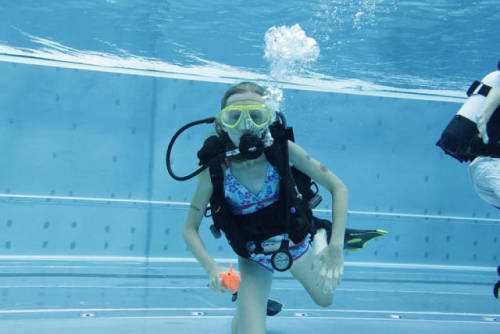 SDI OPEN WATER DIVER COURSE (BEGINNER)
Pre-requisites: 
Minimum age – 15 years old or 10 years old for Junior Open Water Diver Course
10 min continuous treading/ staying afloat without aids.
200m swim OR 300m swim with mask, snorkel and fins.
What is included? 
Full equipment rental
2D/2N Full board trip to Malaysia
Instructor fees
(Maximum instructor to student ratio for practical sessions is 4 students : 1 instructor)
Certification fees
What you need to do?
1-2 Theory sessions or
1 online theory, 1 theory session
1 Pool session
4 Open Water Training Dives
What will you master?
Throughout the course, you will learn how to dive independently with a buddy, applying the skills and knowledge that you have mastered. The learning syllabus includes:
SCUBA dive equipment
The diving environment
Diving physics
Diving physiology
Dive planning
How long does it take?
The Open Water Diver course is conducted on a weekly basis and it is a performance based program which provides you with the flexibility to participate at any point of the week.
How is it conducted?
Theory Lesson; Every Tuesday 6.30 to 10.30pm
• ScubaPeople Dive Studio
Pool Session; Every Wednesday 6 to 10pm
• Outram Secondary School Training Pool
Dive Trip; Every Friday 6pm – Sunday 10pm
Check our weekly diving trip schedule.
Course fees from SGD680
Book Now